Recreation in the Permian Basin
Midland is the hub of our region where you can find concert venues drawing big-name artists, Centennial Park, museums, large retail, unique mom-and-pop shops, and dining options galore. The region has some fantastic Farmer's Markets in Odessa and Downtown Midland. Then, there are Stanton's Old Sorehead Trade Days to look forward to twice a year. There is so much to explore. Each town, city, and county has something to offer.
Outdoor recreationists have plenty to enjoy in the Permian Basin. The sandhills of Monahans are a sight to behold, especially at sunset. The region boasts state parks and miles of biking trails. Our wide-open spaces are perfect for hunting, hiking, and ATV recreation, and even urban Midland has the I-20 Wildlife Preserve ("The Duck Park") with 100 acres of wildland and an 86-acre urban playa lake.
Events
Haley Library Annual Southwest Impressionist Art Show
Old Sorehead Trade Days
Parade of Lights
Farmer's Markets
Midland Downtown Farmers Market
Moonlight Market at MCH
Parks Legado Farmers Market
Outdoors
Centennial Park
I-20 Wildlife Preserve
Playa Lake
State Parks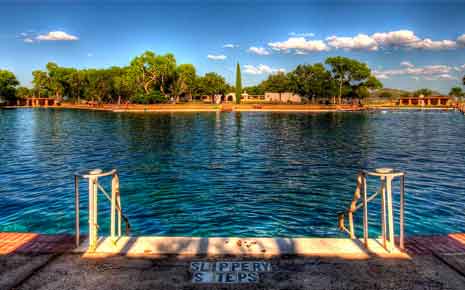 Balmorhea State Park
Big Spring State Park
Monahans Sandhills State Park